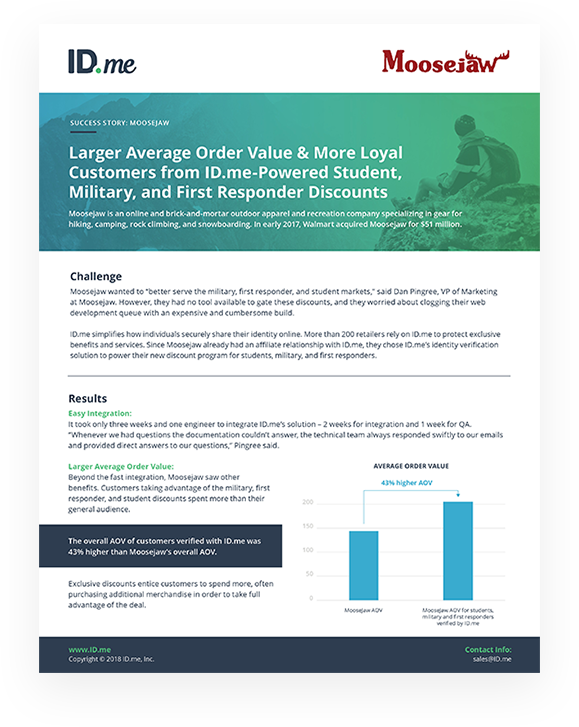 Moosejaw.com, a popular outdoor gear internet retailer acquired by Walmart for $51 million, saw huge gains in its average order value and customer retention after launching military, student, and first responder discount programs with ID.me.
According to an ID.me case study:
Moosejaw customers that used an ID.me-powered student, military, or first responder discount spent on average 43% more than customers who didn't.
The 12-month repeat rate for customers who took advantage of the discounts was 18% higher than the average 12-month repeat rate for the site.
Exclusive discounts enticed customers to spend more at Moosejaw and return later to make more purchases.
Download Case Study
navigate_next