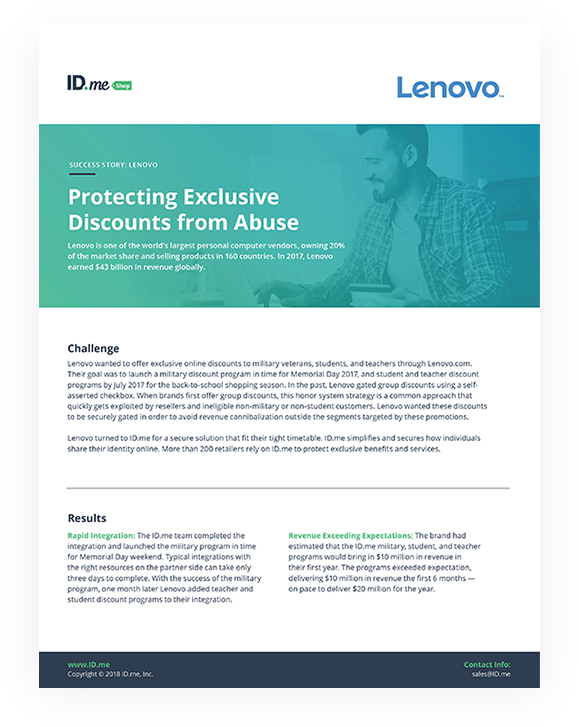 Lenovo, a personal computer vendor that owns 20% of the market share and sells products in 160 countries, wanted to offer exclusive discounts to military veterans, students, and teachers through Lenovo.com. However, early attempts at launching these discount programs attracted fraud from ineligible customers and unauthorized resellers. Lenovo turned to ID.me for a secure solution that protected their discounts from abuse.
According to an ID.me case study:
ID.me-powered military, student, and teacher discounts brought Lenovo $10 million in revenue in their first six months, exceeding the company's original expectations twice over.
Lenovo purchased a paid placement in ID.me's newsletter to acquire new customers, earning a 12X return on their investment.
Since integrating ID.me's solution, Lenovo's discount programs have experienced zero incidences of fraud.
The message is clear: when brands protect their discounts from fraud, they'll see higher revenue and customer acquisition in return.
Download Case Study
navigate_next