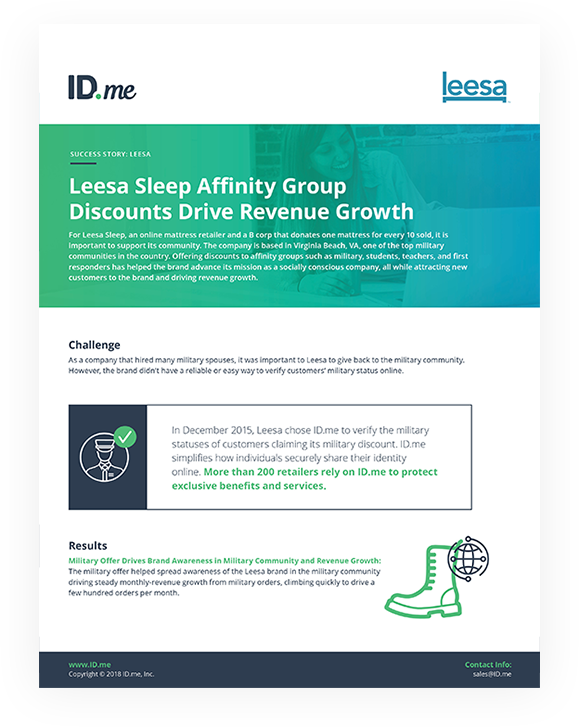 For Leesa Sleep, an online mattress retailer and B Corp that hired many military spouses, it was important to support the military community. However, the brand didn't have a reliable way to verify military status online. In December 2015, Leesa chose ID.me to verify the military statuses of customers using their military discount.
According to an ID.me case study:
The military offer helped spread awareness of the Leesa brand in the military community, driving steady monthly-revenue growth from military orders.
In May 2017, Leesa expanded the affinity group discounts powered by ID.me to include students, teachers, and first responders. Within 6 months of launching these new programs, the number of orders from ID.me-powered discounts grew exponentially.
Gated affinity group discounts helped Leesa reach new customers from specific populations like military members and students and generate more revenue.
Download Case Study
navigate_next